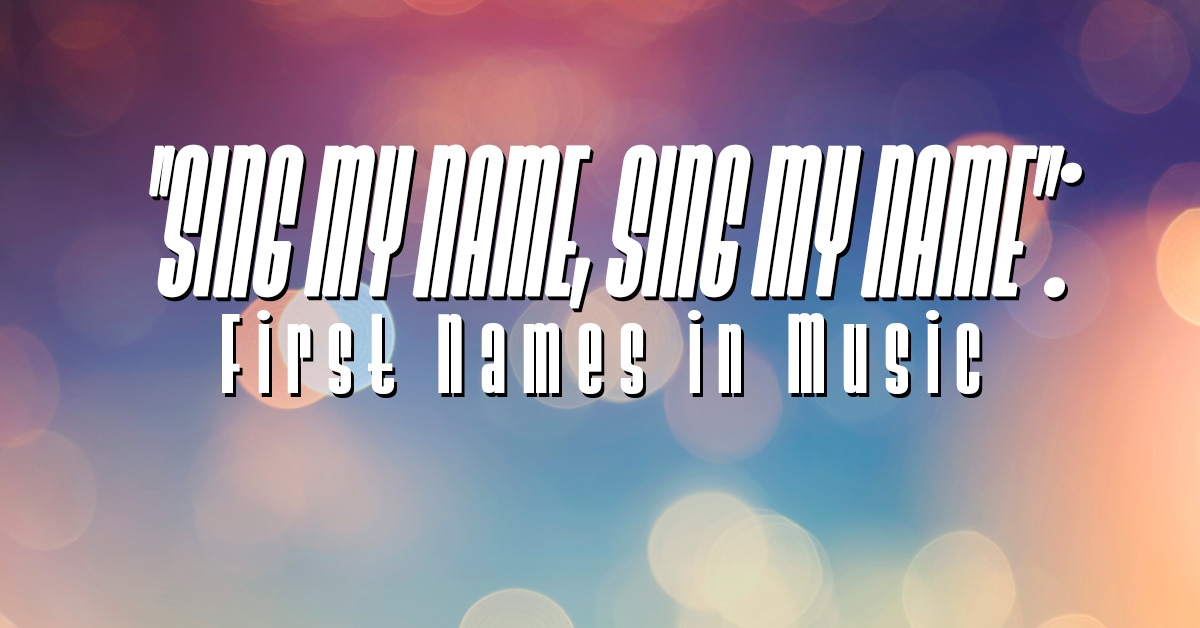 "Sing My Name, Sing My Name": First Names in Music
Have you ever been introduced to someone named Angie and immediately thought of the Rolling Stones hit by the same name? Ever meet a Michelle and didn't think of the Beatles song? First names have long been a part of music history, especially in the rock era.
Here are some things you may not know about first names in music.
The Most Popular Name Used in Music
Those who track such things state that the name most frequently used in song through the years has been some form of John. Jimmy Dean not only gave us delicious "pure pork sausages" but sang about "Big Bad John". Chuck Berry rocked with "Johnny B. Goode" and DeBarge sang about the robot in "Short Circuit" with "Who's Johnny". The Beach Boys got into the act with "Sloop John B", as did Taylor Swift with "Dear John". Johnny Cash even sang about "The Legend of John Henry's Hammer". Dion included a reference to President Kennedy with "Abraham, Martin and John" and the list goes on and on.
Same Name, Different Spellings
Both the Monkees and Steve Winwood had hits with totally different songs with the same girls' names, though spelled slightly differently.. The Monkees released "Valleri" in 1967, while Steve Winwood had a hit with the similarly titled " Valerie" in 1982.
So Sue Me
When it comes to names in songs, Sue may be the female equivalent of John when it comes to popularity. From "Runaround Sue" in 1961 to "Susan" by the Buckinghams in 1967, some form of the name Sue, Susan, Suzie and Susie have dotted the charts for decades. Rockabilly artist Dale Hawkins released Susie Q in 1957, but Creedence Clearwater Revival amplified his success in 1968. Buddy Holly rocked with Peggy Sue and Johnny Cash made us smile with "A Boy Named Sue".
Marry Me
Creedence Clearwater Revival also had a "Mary" hit with "Proud Mary", as did Ike and Tina Turner. Tom Petty and the Heartbreakers recorded "Mary Jane's Last Dance". The Kings of Leon kept it simple with the popular song "Mary", while the Monkees doubled it up with "Mary, Mary."
While some names are used frequently and in multiple variations, others have hit with singular power. These include "Gloria", "Lola", "Billie Jean", Cecilia, "Jessie", "Jolene" and so many more.
Whether you are a Bob, Mark or Steve, a Barb, Molly or Karen, we can potentially help you get more from your insurance budget. Life, business, automobile and homeowners', our independent agents can help you with a no-cost, no obligation price quote. Connect with us today and maybe you'll be singing a different tune about your insurance premiums.